Robotics
Emax Control is a system integrator of Industrial Robot Malaysia and robot solutions provided are in collaboration with Kuka Robot Automation Malaysia. Emax is not just a industry robot integrator; we are a complete system integrator and industry robot is one part of our solutions portfolio. As a result, this makes us excellent integrator partners as we are capable of integrating an entire automation line and their subsystems.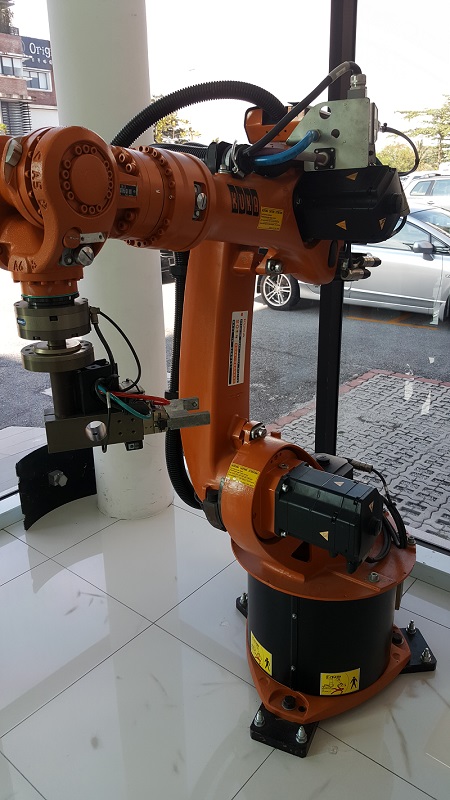 Industrial Robots are excellent workers and suitable for replacing repetitive jobs. Additional advantages of robots over humans include:
Consistent performance
High accuracy
No salary or OT allowance needed
No annual or sick leaves (except during maintenance!)
No negative human traits (smoke breaks etc)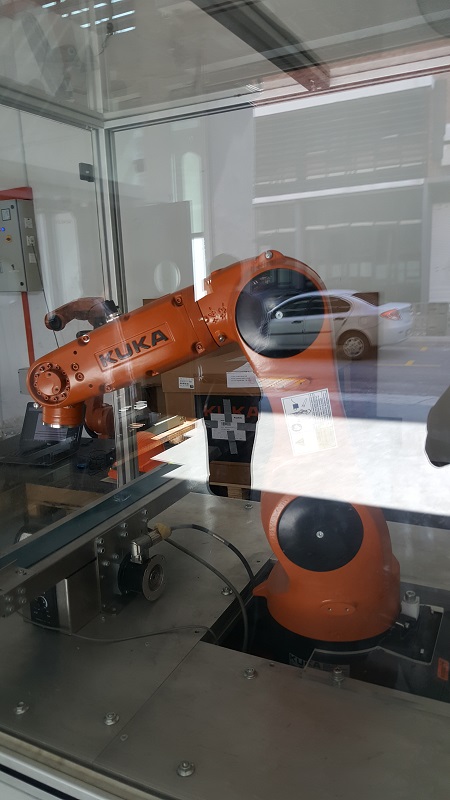 Contrary to popular beliefs, industrial robots don't work alone because industrial robots generally require other supporting infrastructure to fully utilize their performance. External systems or hardware might be required such as a conveyor must feed the product to the robot and safety curtains must be installed (and interlocked!) to prevent human accidents. As such, Emax Control offers a variety of supporting subsystems such as conveyor control, inverters, PLC, HMI and SCADA system integration.
With our vast expertise in various existing industries and as a result we are able to combine suitable components to fulfill their maximum potential. Looking for a single phase inverter for small label feeding conveyor? Consider the ATV12! A medium size water pump is required for the process? ATV310 to the rescue! Large blowers needing modulating based on airflow? ATV610 is up to the task! Need to combine all subsystems and interlock them with optical safety curtains? Our M221 PLC with safety module is perfectly suitable for this application.
Customer satisfaction is our priority and we at Emax always welcome suggestions from our customers on how to make their plant more efficient. Furthermore, as a provider of Industrial Robot Malaysia, our solutions provide excellent value to the end user increasing productivity & consistency while at the same time reducing running cost.
Feel free to contact us for any enquiries! New and innovative ideas are always welcomed at Emax Control!