Inverters
Emax Control is an official distributor for Schneider inverter Malaysia. Apart from Schneider inverter, we are also dealers of other common brands in Malaysia. Our team of highly trained experts also provide pre-sales consultation as well as post sales technical support.
Interested in control panel solutions as well? Emax Control also provides inverter complete with control panel. Check out our panel solutions such as Control Panel Solutions, Booster Pump Malaysia, Agricultural Inverter System, Household Inverter Panel or even Star-Delta Motor Starter Panel and Direct Online DOL Motor Starter Panel.
An inverter is a electronic device designed to allow the user to freely manipulate the speed of an electric motor. With an inverter, user can reduce the motor speed to match the demand of the system. Traditionally, this is achieved by using a mechanical damper or a brake system which results in a lot of energy being lost.
Inverters works by converting fixed AC into a DC bus and then into Variable AC. Major components inside a typical inverter is shown below;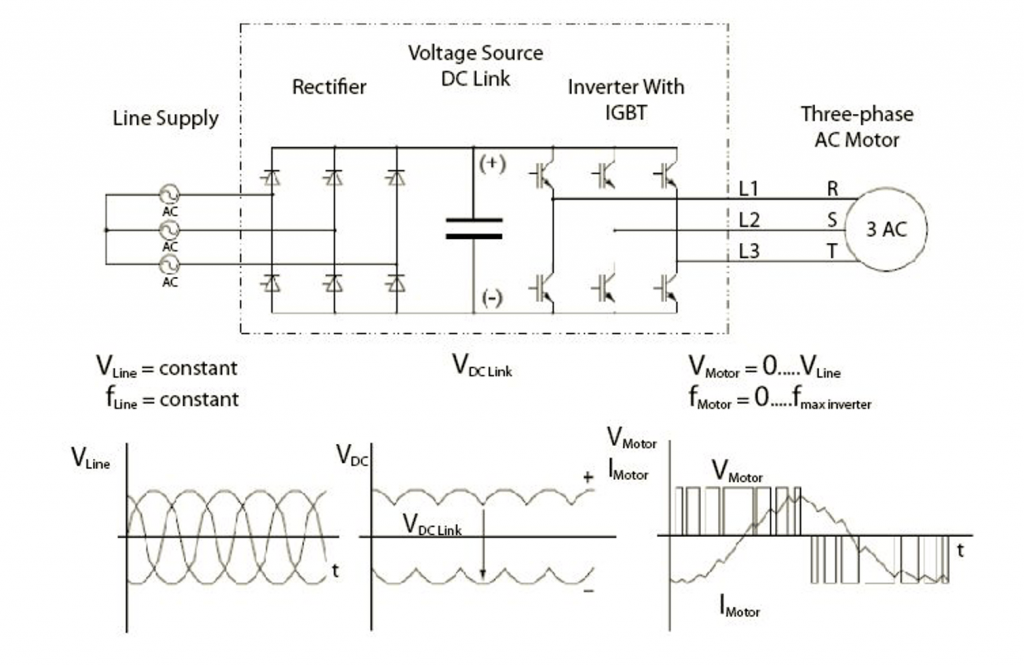 Benefits of inverters:
Variable speed control based on sensor feedback/timer.
Eliminates starting current spike.
Acceleration/Deceleration function provides smooth motion.
Eliminates water hammer effect when used on water transfer pumps.
Energy savings based on motor speed reduction.
Improving power factor.
Signal/Alarm feedback via high level interface.
Reduce motor wear & tear
Common models of Schneider inverters supplied by Emax Control are as follows;
Schneider ATV 12
Schneider ATV 310
Schneider ATV 610
For more information on Schneider Inverter Malaysia, please visit the official website of Schneider Malaysia.