Factory Automation
Emax Control is a system integrator specializing in Factory Automation in Malaysia by combining product portfolios of Schneider Electric and KUKA Robot Automation.
Factory Automation or Industry Automation is the engineering process which automates processes to make it simpler and cheaper to run. Apart from them, there are many other advantages such as:
Consistent production output
Consistent production quality
Faster production
Reduction of human errors/accidents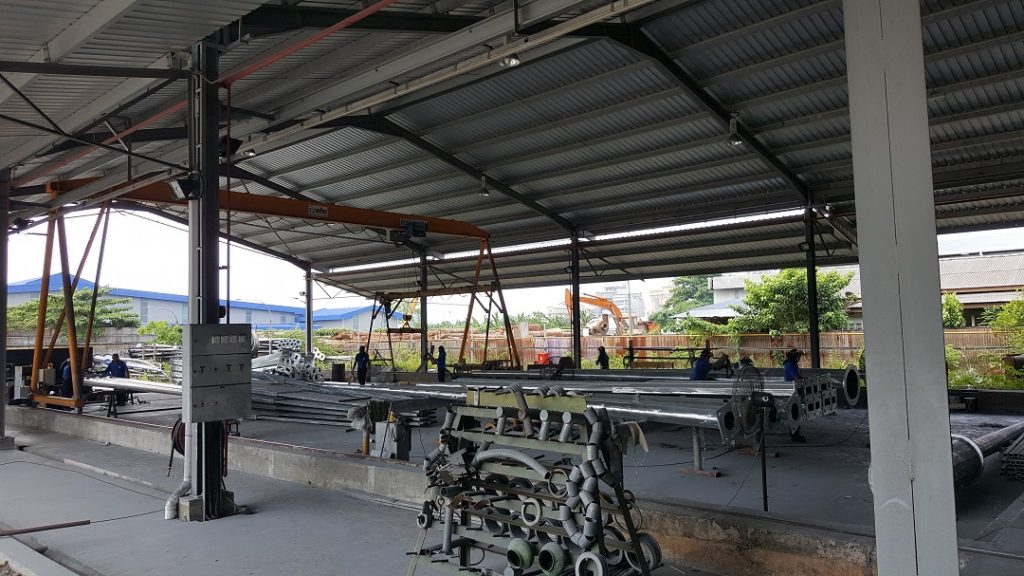 All factories to some extend can be automated. Good candidates for automation are often repetitive or hazardous.
Rules of diminishing returns also applies for factory automation in all levels. From our experience, customers often request for a full-scale automation for their first trial. While such requests are not condoned, it is simply more cost effective to automate 20% to reap 50% of overall benefits. In fact, we encourage customers to implement smaller scales of automation projects one at a time.
If you are looking to design a fresh production line, early stages of automation built-in can offer tremendous advantages. One of the most common difficulties in factory automation is the lack of PLC ports. PLCs (such as the Schneider Modicon M221) often have a limit on the maximum ports they can support. If there are no spare IOs, expanding the PLC can be difficult or impossible.
By combining various products from our portfolio, Emax Control aims to be the one stop solution for your industrial automation needs. The heart of the automation process lies with the Schneider Modicon M221 PLC which offers excellent value and performance. The Schneider HMI GXU is also an excellent choice to control or modify process parameters. Finally, the ATV310 and ATV610 series variable speed drives serves as your reliable drives for conveyors, pumps or fans.
Apart from process lines, Emax Control can also automate and improve on individual machines! The newly launched LXM16D and LXM26 servo from Schneider Electric offers unmatched performance at a fraction of traditional costs associated with such products. Combined with the HMI GXU and Modicon M221 mentioned earlier, a simple packaging or labelling machine can be upgraded for better performance.
Looking for IoT cloud or analytics solution? Emax Cloud is a cloud-based analytics platform developed by Emax Control. The PLC uploads its data to the cloud for analytics which provides you with charts and insights to help you make better and informed decisions.