Pump Inverter Replacement
Emax Control provides on site pump inverter replacement as well as control panel modifications.
One of our job site at Pahang: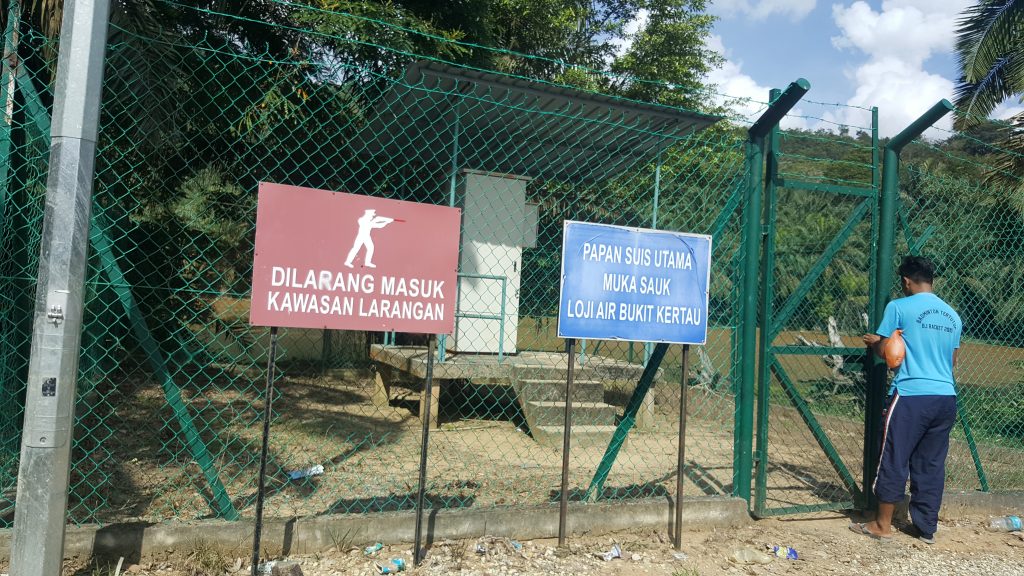 Job scope: Replace existing inverter with 55kw Schneider ATV610 complete with wiring modification and replacement of new MCCB/MCB/Relay and Pilot Lights.
Application: Powering raw water pump to water treatment plant.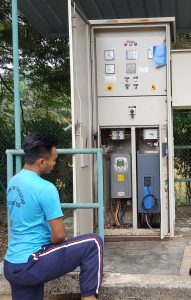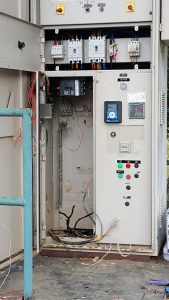 Existing inverter and all old wiring is removed, cleaned and replaced.
Keypad is mounted externally for easy display.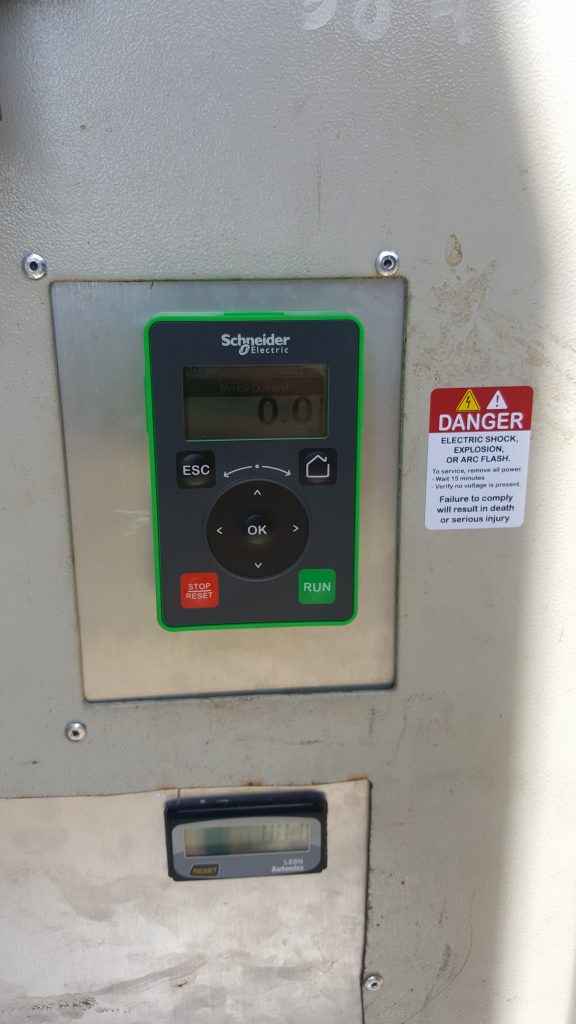 All panels are modified for easy integration with our Schneider inverter series but customization is possible with other brands of inverters.
For more information on Schneider Malaysia, please visit the corporate website at Schneider Malaysia.