Schneider Lexium 16D
Emax Control is an official distributor for Schneider Lexium 16D in Malaysia. We also provide pre-sales consultation as well as post sales technical support.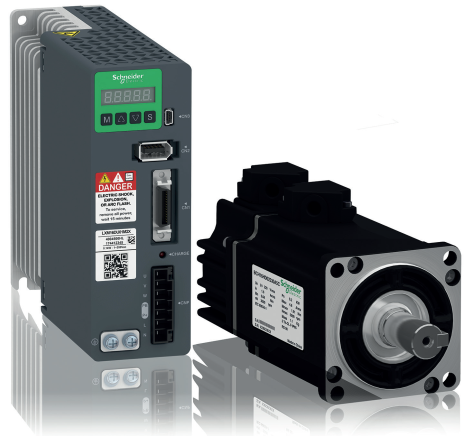 Lexium 16D servo drive and BCH16 servo motor combinations are specially designed for easy integration & commissioning in your machine. They provide the right level of performance for the majority of simple motion control machines.
Lexium 16D servos are easy to use!
Easy to select and order thanks to the "just enough" number of reference

Easy to mount and wire up

Easy to set up and commission thanks to SoMove software

Easy to tune due to easy, comfortable and auto-adaptive tuning function

Easy to connect to our range of Modicon Easy M221 PLC
Drive functions activated by the commissioning software or directly by the HMI interface.
Jog mode: Velocity movement

"Easy tuning" one-button tuning mode: this function is used to optimize application performance.

"Auto-adaptive tuning" with this function the drive could calculate inertia ratio automatically and adjust system performance with selected stiffness.

"Comfort tuning" with predefined settings for different mechanical systems such as spindle axes (e.g. portal axes), transportation belts, vertical axes (e.g. cantilever axes)
Download catalog for Lexium 16D Catalog
LXM16 DTM Files for setting & commissioning using SoMove is available in our Software & Drivers page.
For more information on Schneider Lexium 16D, please visit the official website of Schneider Malaysia.