Agricultural Inverter System
Emax Control is a system integrator specializing in Agricultural Inverter Systems in Malaysia.
There are many applications of inverters in the agricultural segment with the most common being water pumps. In the system presented below, two units of Schneider ATV310 7.5kw inverter drive a set of pumps to ensure the football field watering system works perfectly.
A pair of Schneider ATV310 inverters operate via remote command (a wireless remote by the operator to turn the system ON/OFF) depending on the operation of the watering nozzles.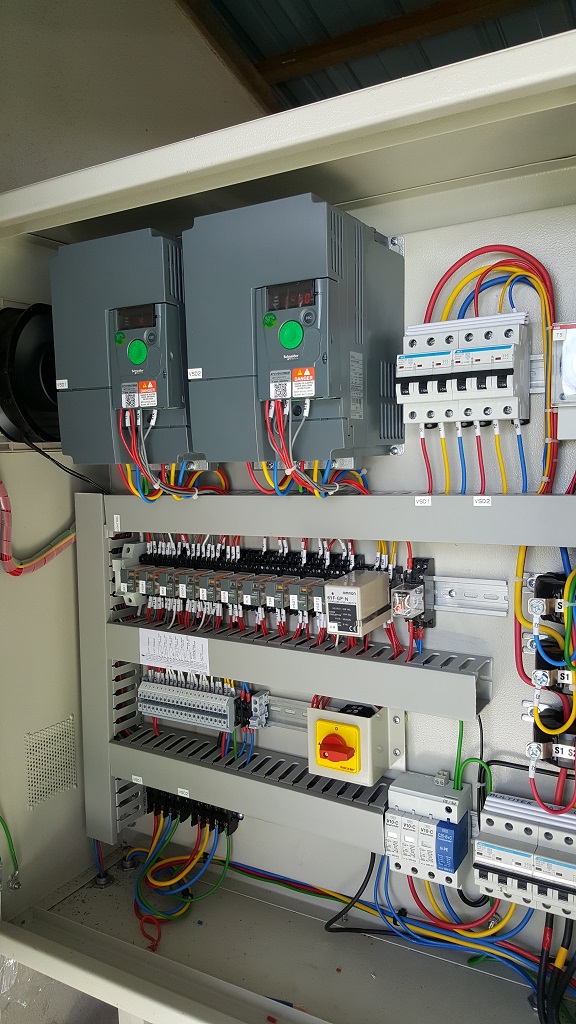 The pump house is located beside the podium. For security reasons the door is always locked during normal operations.
We are also offering site installation & cabling works to supplement our panels. All panels are complete with electrical diagrams and on site testing & commissioning.
All panels are designed for easy integration with our Schneider inverter series but customization is possible with other brands of inverters.
For more information on Schneider Malaysia, please visit the corporate website at Schneider Malaysia.