Delta ASDA-A2
Emax Control is a dealer for Delta ASDA-A2 in Malaysia. We also provide pre-sales consultation as well as post sales technical support.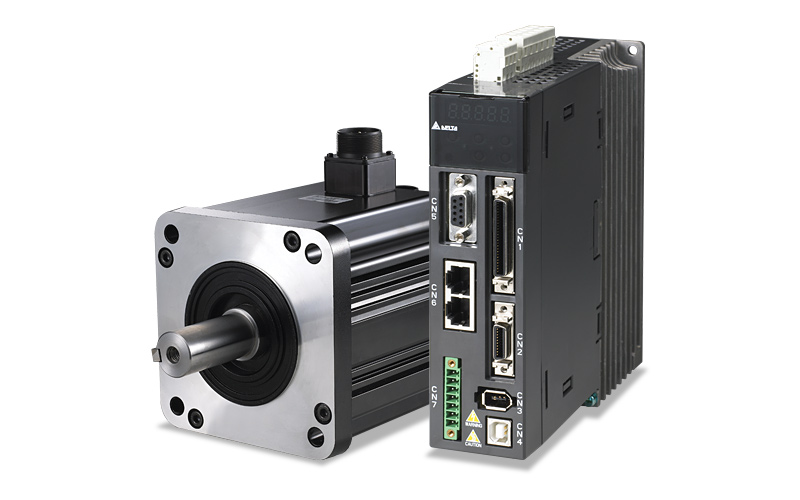 To meet the demanding requirements of stand-alone or distributed motion control applications in industrial automation and satisfy the needs of high-precision positioning control requested by machine designers and system integrators, Delta launched the high performance motion control ASDA-A2 series servo motors and servo drives in 2009. Wide range from 100W to 7.5kW, the A2 series is considered the intelligent networked servo drive model capable of solving common indexing, camming, and line shafting type applications.
Powerful & unique built-in motion macros can be activated and sequenced with wizard based configuration software. Network accessible empower its distributed motion functions through RS-485 modbus, CANopen, EtherCAT and EtherNet/IP. EtherNet/IP Gateway with pre-programmed hooks for AOI (add-on instructions) make it possible to communicate with popular PLC's and activate servo-on, jog, and motion macros from the familiar PLC coding environment.